Are you a student who is interested in learning how to do research in high school more efficiently?
If you want to finish an independent research project in a timely and sophisticated fashion, there are three things you need to do: plan it well, stick to your timeline, and most importantly, do not procrastinate.
Here at Pioneer Academics, we are committed to helping students interested in pursuing informative research opportunities. If you are considering independent research, check out these useful tips on how to complete a research paper better and faster.
What We Mean by Better and Faster
Anything that comes with quality cannot be rushed. The same goes for a research project. It will take time to produce a well-researched project, but this does not mean it should take forever to finish it.
What we mean by a better and faster research project is by optimizing your research process in an efficient way. If you conduct research, especially if it's an independent research project, you need thorough planning and organization.
The best way to avoid scrambling around and wasting time is to identify a realistic timeline and stick to it.
Tips For Researching More Efficiently for High School Students
As a high school student, conducting research may be overwhelming. Even college and graduate students can get swamped when participating in research programs.
Here is how you get things done quickly.
Avoid the rabbit holes: Know exactly what you are looking for
There are plenty of pitfalls you may encounter when conducting a research project. Avoid these pitfalls by knowing exactly what you are looking for.
There is plenty of information you may come across while doing your research, but do not get overwhelmed. Stay focused and stick to your research topic.
Keep your research goal in mind
What is the research question you are trying to answer? Keep this in mind throughout the research experience.
Additionally, you should know what type of research you are doing to stay on task and avoid confusion.
There are four types of research: descriptive, correlational, causal-comparative/quasi-experimental, and experimental. Pick one type and stick to it, from planning to data collection and writing.
Read the abstract first when reviewing research papers
Always take your time when writing the abstract of your research. The abstract is a brief summary of your research and is most likely the first detail readers will analyze in your papers.
The same goes when reading the research of your sources. When collecting the data, always read the abstract thoroughly and decide if the source is useful for your research.
If the source is not useful in advancing your research interests, you should stop reading and move on. This will help you to stay on track with your designated research program.
Determine and use an organizational system
To save time, it is best to use an organized system for the entire research process. Here are a couple of suggestions to make the research process go as smoothly as possible:
Create a Google Drive folder and keep all files related to your research in this single location. You can use Google Docs and Google Sheets to create files.
Create one folder for each research process and make sure to label all folders correctly so that you can find them immediately when needed.
Create a document or spreadsheet of all sources with their corresponding website URLs. Another option is to use management software like Mendeley, which is designed to help organize extensive research.
Once everything is organized, it will be easier to find the information you are looking for without sacrificing valuable time moving from one folder to the next.
Maintain your reference list as you research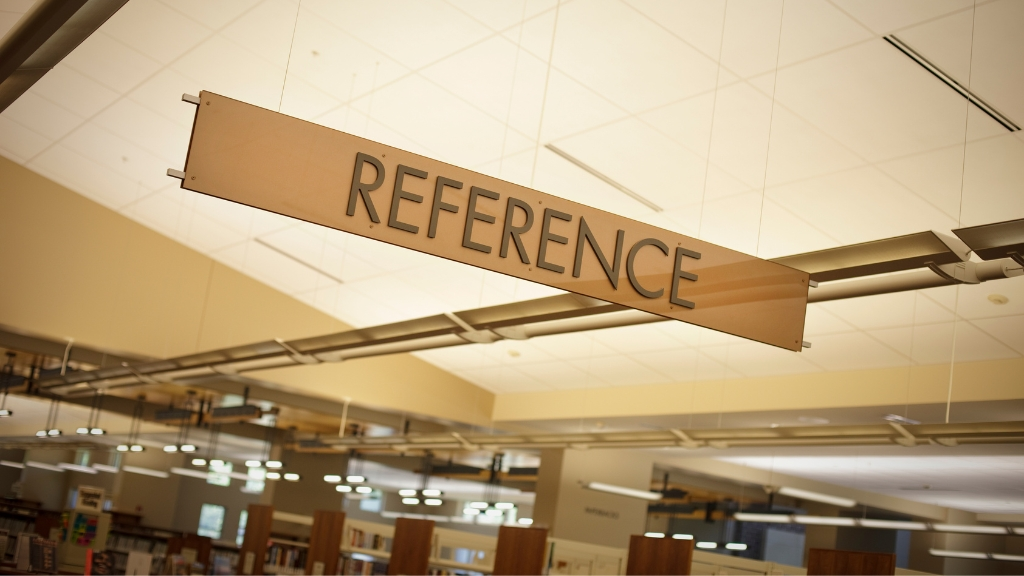 As soon as you find a reliable source for your research, take note of it using the file organization system you created. Consider creating sub-folders for individual subjects, such as biomedical sciences, computer science, political science, etc.
Cite right the first time
Along with having a reference list, always be sure to cite the references correctly the first time. To save time in the future, include the name of the authors, the title of the research, and its location.
If you need to quote a phrase or sentence, be sure to cite the author as well. Avoid putting off this task until the end of your research project as this can be a time-consuming task down the road.
Know good resources from bad ones
This part is very important — know the good sources from the bad ones. Avoid wasting your time reading unreliable journals and use caution when viewing sources from blogs and certain .com sites. Blogs in particular may not be reliable, which is important to remember.
Look for factual information from .edu or .gov sites. Google Scholar and university libraries can also be good sources of reliable information.
Create a schedule and stick to it
The average length of a research paper is between 4,000 and 6,000 words. Academic papers can take anywhere between 10 days to 10 months. With this information, you can begin to create a schedule and stick to it.
Factor in your school time, homework, extracurricular activities, and how much free time you can dedicate to your research paper between weekdays and weekends. For instance, consider dedicating two hours a day on weekdays to the research. Then dedicate two weeks to each step of the planning process.
For example, set aside two weeks' time to plan your study. Then dedicate two weeks to the data collection and analysis phase. The writing phase will take a bit longer, so consider dedicating up to three weeks to this portion of the research.
It is best to create a schedule using a monthly planner. Also, your research project schedule should be SMART — Specific, Measurable, Achievable, Relevant, and Time-Bound. For students who are in high school, it is best to join summer programs so you have more time to dedicate to your research.
Keep an open mind: Go where the research project takes you
When creating research projects, it is important to keep an open mind. This is one common pitfall in research projects — being biased and not reporting all data. Most importantly, do not let your personal beliefs or opinions reflect on your research.
This is why you should keep an open mind and let yourself learn new information. Effective researchers, even high school students, do not limit themselves to new and useful information. As long as you are confident that a source is reliable, do not hesitate to include it in your research.
Do not be afraid to ask for help
To avoid cramming, ask for help. You can seek help from the faculty members of your high school, professors and particular research faculty at postsecondary academic institutions, or mentors with an academic background in the field.
A research program can become overwhelming. How do you start? What do you do if you get stuck? With all the hesitations, this may cause you to lose valuable time and may lead to procrastination. If you have a mentor to help guide you, you can navigate the various challenges more effectively and in less time.
Aside from mentors, you can also seek help from a laboratory or research group. There are plenty of forums and groups on social media platforms that can provide students with tips while conducting research.
The Benefits of Research Programs With Pioneer Academics
Speaking of mentors, Pioneer is here to guide and support you when conducting a research project. We offer research opportunities for high school students from around the globe.
The Pioneer Research Program is respected for its selectivity and its rigorous academic system. In this system, selected students are mentored first in small international groups and then in one-on-one research by faculty of the leading colleges and universities, culminating in a full-length research paper.
Pioneer also offers full institutional research resources, including digital libraries, methodology seminars, writing center tutors, and cohort advisors to support scholars and create a consummate learning experience.
Learn more about Pioneer and its global alumni community of more than 4,000 young leaders from 77 countries by visiting www.pioneeracademics.com.
How To Join Pioneer Academics
Students interested in completing a research program with Pioneer should follow these simple steps.
Sign up for an online information session.
Submit your application online. You will need to submit your basic information, interest areas, short essays, and a long essay.
Complete the initial screening. You will need to prepare your transcript and standardized test scores, if available.
Complete three rounds of interviews, if selected.
Standby for an admission decision.
Contact us to learn more and begin your research journey.